Next time you go online and order your truck accessories, and plan on installing them yourself. Think about this, what happens if you are sent the wrong part, parts missing or worse yet – damaged parts? Best case scenario – the time involved with the project doubles. If you have a problem, we all know the routine – box up the part, ship it back to the manufacturer – wait for the new one and re-install. That is exactly what happened with this Retrax cover install this week.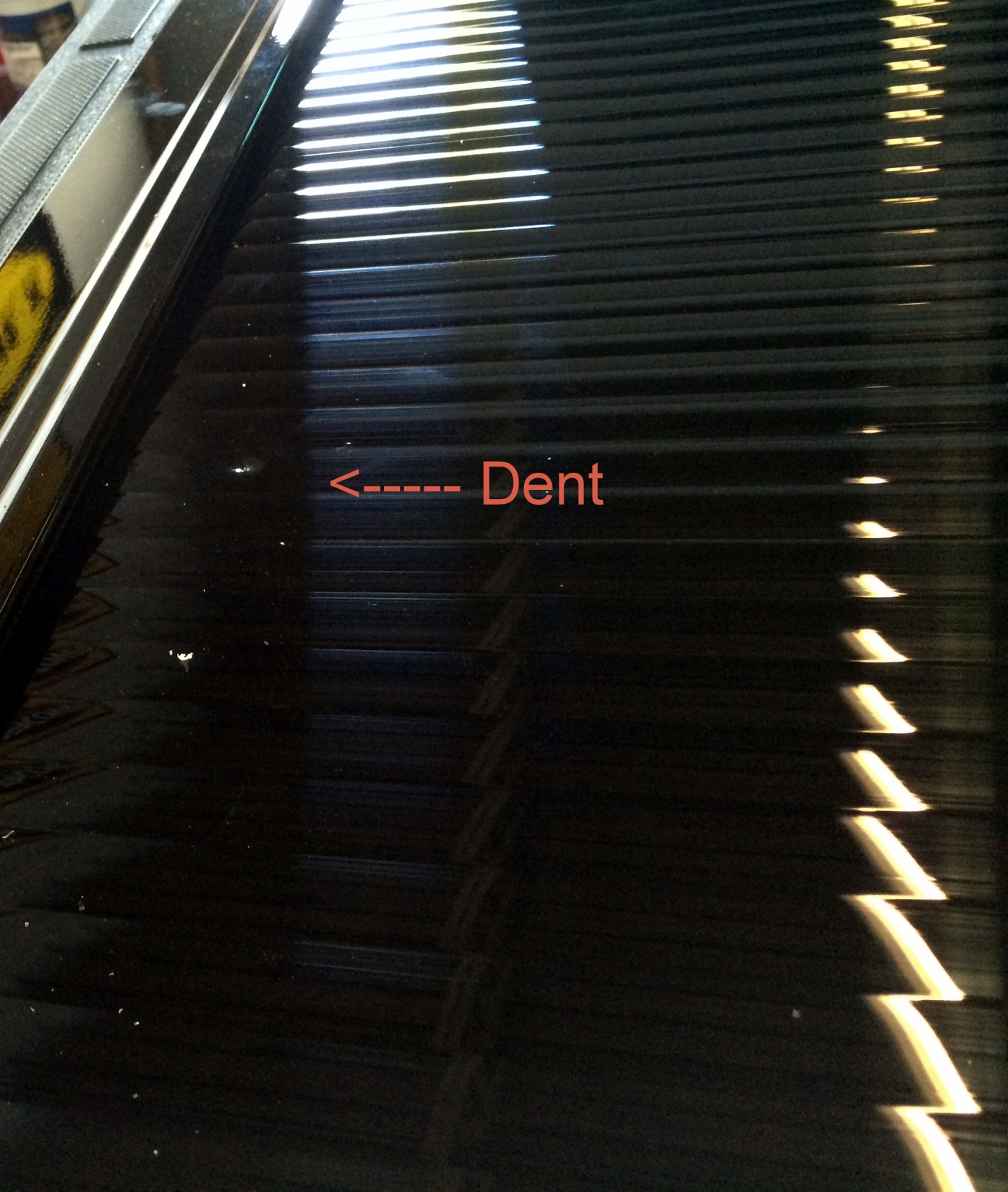 Once the cover was completely installed the installer pulled out the cover and noticed a small dent in the middle of the cover. There is no way one could have discovered the flaw earlier. The customer was expecting their truck in 30 minutes. The customer shows up, I watch them walk around and inspect the cover, try it out a couple times and walk in the shop. Hey the Retrax looks cool and works great! All except for one thing, I told him. I have contacted the manufacturer and they are sending out a replacement. It will be here in a day I will call to setup an appt. The customer asks, "What's wrong with it?" We walked out and I show him the dent – he was totally amazed that I labeled that a defect as well as had the replacement already on its way.
At Mike's we aim to exceed our customers expectations. There is a difference with Truck Accessory Shops we hear it from our customers. Stop in let's get something started, Mike's has been around for over 30 years. Check our Reviews Silicon Valley Yelp.